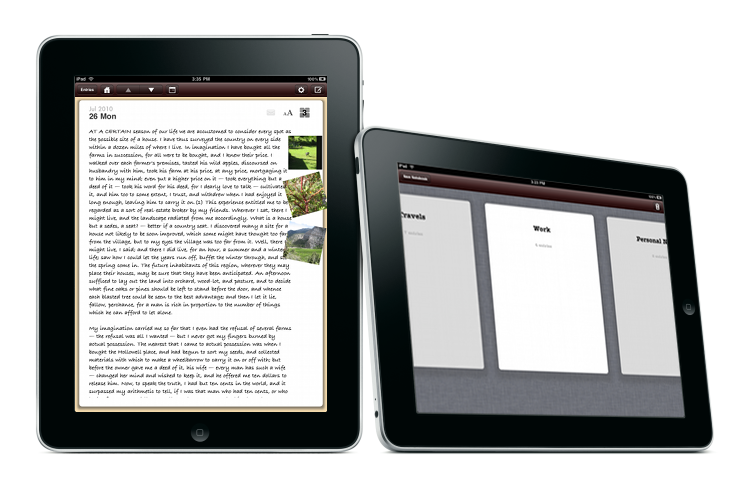 A safe place to write, reflect, and remember.
When I stood in line to buy the iPad at 4am I had a lot of BIG ideas of how I would use it. With the goals of making life simpler and hoping it would fulfill the unmet needs between my Macbook and my smartphone. My expectations were blown out of the water!
The iPad experience is exponentially enhanced by the applications built by people like
Steven Romej
. I have a number of his apps, but my most recent purchase of
Chapters - Notebooks for Writing
has truly revolutionized how I use the iPad.
Chapters, a note taking/journaling app, allows me to do more than I could have ever expected! I use it at work, home, school, EVERYWHERE.
Ability to export.

This is unique to Chapters and allows me to email, save as PDF, or send to Google Docs everything I write. The process is so easy, and allows me to write anywhere I want.

Multiple journals.

With Chapters I have a journal for everything I do. For work I have a journal for notes and action plans. My school journal acts as a outline for papers, projects, and online posts. For personal use I have notes and reminders for my schedule and BIG IDEAS for things I want to accomplish.

Password protection.

I also appreciate and use the password protection option for some of my journals. People often want to "play" with my iPad, and Chapters allows me to protect my journal information from public view.
Chapters also does a great job of keeping it SIMPLE so that all iPad skill sets are comfortable using it. Those are just a few of the reasons I chose Chapters over other journalling apps.